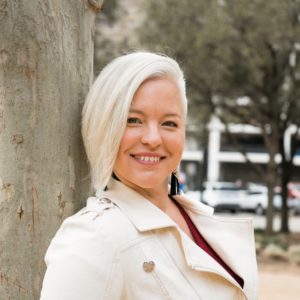 Hi, I'm Laura. I specialize in helping people reinvent their relationships with themselves, their bodies, their pleasure, their emotions, and their partners. My approach is de-shaming, sex-positive, and playful. I myself am bi-sexual and polyamorous, but you don't have to be any of those things. 
Training and Approach
I use, and teach clients how to use, evidence-based, scientifically grounded somatic (body-based) and cognitive (mind-based) tools to get the results you want as quickly as possible. These are life-long skills you will have forever. They are the ones no one has taught you. They are skills to help you connect with and enjoy your body, your emotions, and to help you navigate the complexities of human relationships. 
I am a Certified SomaticaⓇ Sex and Relationship Coach via the Somatica® Institute, which is certified by The American Board of Sexologists International and approved by the California Association of Marriage and Family Therapists to offer continuing education credits. I am also certified through The Life Coach School in cognitive-based coaching. My Ph.D. is in the biological sciences, from the University of California Davis (2015). I use my science background to ground my practice in the latest research. 
My Story
It's been a winding path. Yours might have been too. I am both a coach and a  research scientist. I've also been a lot of other things too, including a homeless independent kid and a survivor of child abuse and sexual assault.
You have your own traumas. We all do. Even just by virtue of living in a society that wants us to fit into certain molds and shames us for being unique, sexual beings. The kind of active, skill-based coaching I do now is what helped me become a person who thrives. I teach the tools I learned to help others thrive too. 
For me, I had a hard time asking for (or even knowing) what I wanted, let alone how to get it. I was disassociated from my emotions and my body. But I learned. I came home to the power of my body, my pleasure, and my ability to connect. So can you.
Once I found the right tools, I was amazed at how quickly I was able to radically change my relationships and the enjoyment I get in my own erotic nature. Sharing these tools to help people love themselves and others better is the most fulfilling thing for me. 
My Mission
There is so much shaming around who we are. It's 10 times worse when it comes to our sexual selves. On top of that, we live with a lot of disconnection in modern society — even between people who love each other.
My mission is to help you defeat shame, embrace your full nature and your sexual self, be fully in your own empowerment, and learn to connect authentically and effectively with others. I want you to live your absolute best life. I am thrilled to help you find and celebrate your unique nature and your full capacity for pleasure. It's what I love to do.
Ready to take the next step towards what you want?